Climbing a Project: Tools for Understanding the Route Reading and Climbing Process
Tools for Understanding the Route Reading and Climbing Process

The process of working through a project is all about the idea of effort and delayed achievement. As long as you're focusing on your effort and what you're learning, it won't matter that achievement on a climb is delayed. Staying curious to hidden potentials and possibilities is a must. Fascinate yourself with all of the minute details. Take time to stop and reflect after each attempt, even on a shorter boulder problem. Bouncing beta off another climber is fine. Just be weary of beta spray. Beta spray happens when a climber basically tells you exactly how to climb something... move by move. When this happens, you're not nearly as engaged in the process. You're learning their established way, instead of finding your own path.

(This article talks about what in my opinion is a more growth centered approach to beta sharing: Question Based Assessment)
Reading and Projecting a Route or Problem
Separate the process into 3 steps:
1. Discovery

2. Strategy

3. Solution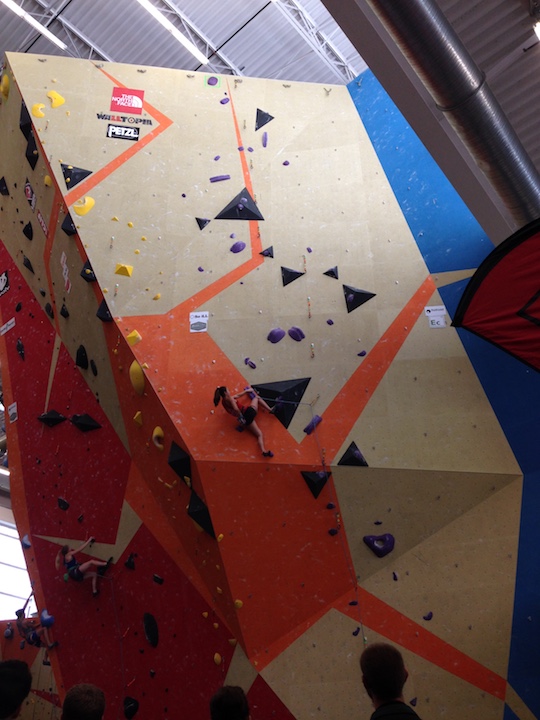 This is basically your outline and rough draft. Beta is usually based on wall angles, hold positions, holds types, hold spacing, clipping positions and rest positions. Try to read your hand movements first, then you can brainstorm what to do with your feet and body. Rest holds are often hard to see on an onsite attempt, but if you can spot some obvious rests, definitely take note of them! Now decide which part is going to challenge you the most. This section is where you'll really have to focus up and put the try hard pants on. Lastly, you can do some visualization based on your initial beta. Get your whole body moving, grabbing and stepping while you run through the motions. Don't forget to mix breathing into your visualizations!
DANG YOU BLEW THE FLASH BRO. That's okay. Now we have a better idea what to expect from the climb. First you'll want to "chunk" your climb into separate, more digestible sections. Then you can work each section's beta, instead of tackling it all at once. Think of trying to eat a giant pizza without cutting it at all. I mean, I've done it before but it's much more difficult. Now work out your positions of rest. Ideally you'll be able to chunk a lot of the sections with rests, which you can see we did here. Last, dictate your tempo. Remember: tempo is the combination of your speed of movement and breath. Work through your visualizations and time yourself as you fully visualize each section. Now try again!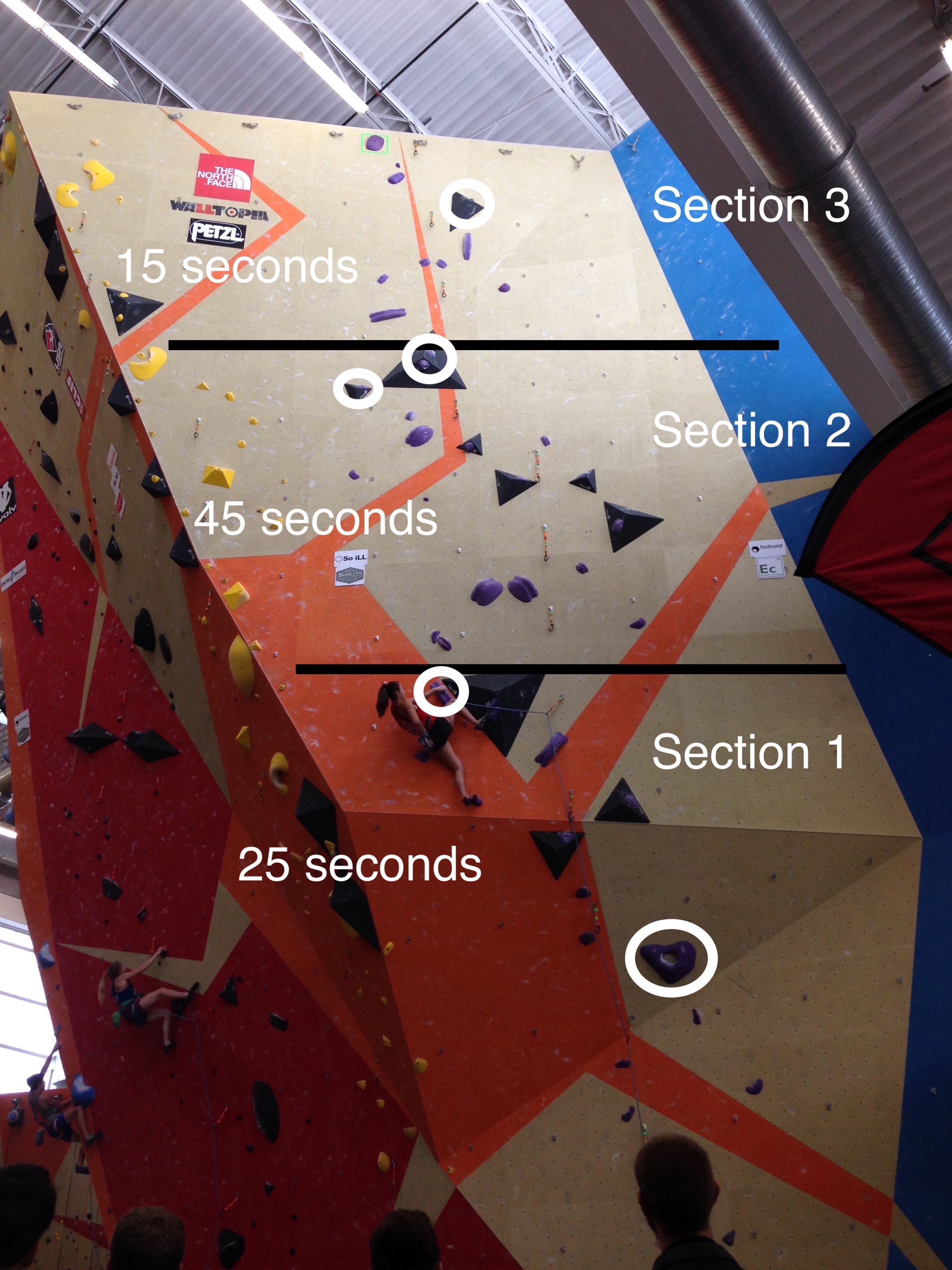 Alright this climb seems to be a worthy opponent. You're starting to get through the different sections pretty consistently though. Now it's time to link those sections together! Then when you establish some solid links, you can put the whole climb together. Keep timing your movements and start to get even more dialed while visualizing and climbing. Cut out hesitation, especially on the crux sequences. Remember: you are either moving, resting or hesitating! The most important part of this stage of fully red-pointing a climb is getting full rest after each attempt. This may be as long as resting for 15 minutes.
YOU DID IT!

Continue to harness these tools to keep going out there and trying hard. Stay curious and continue to learn. The send will come in time.
Enjoy the process,
Condor